The resignation of Sleaford's MP over the government's handling of Brexit brought the national spotlight to the small Lincolnshire town.
Stephen Phillips, who's been the area's Conservative representative since 2010, stepped down with immediate effect in November 2016 because of 'irreconcilable differences' with the government. This was shortly after the Prime Minister had announced that she'd be challenging the High Court ruling that Parliament must get a vote on when to start the process of leaving the EU.
In Sleaford and North Hykeham 63% of voters were in favour of leaving the European Union, as was Stephen Phillips. So with his resignation, whether the constituency wanted it or not, Brexit became one of the main campaigning issues for the by-election.
A number of national politicians came to visit the area and I got to cover Nigel Farage's visit. The former UKIP leader came to support his party's candidate, as well as see the market place, and of course the pub.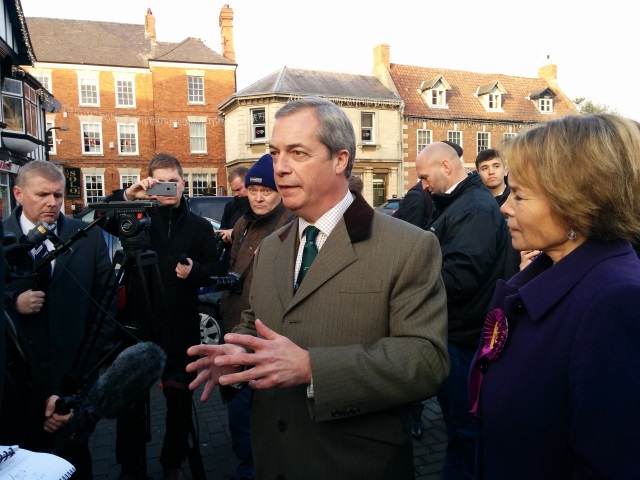 It was very strange to see a crowd of people just suddenly follow the former UKIP leader around. There were a number of people who were huge fans of him, but likewise a number who didn't like his politics. And this is where he did interviews with the media. So it wasn't really a chance to challenge him or ask in-depth questions as he was also entertaining a huge crowd of people.
Bits of this interview went out on the Lincs FM's bulletins in December 2016.
Audio clip: Adobe Flash Player (version 9 or above) is required to play this audio clip. Download the latest version here. You also need to have JavaScript enabled in your browser.