A couple of days after the event I'm still aching yet I'm incredibly proud of swimming 5k for Sport Relief. It was a challenge but it all took place in a friendly atmosphere and was actually a fun swim. All 200 lengths!
I wasn't sure what to expect on Sunday. I'd panicked myself that on the day everyone else would be a professional swimmer and I'd be the equivalent of a man in a rhino costume at a marathon. But it was all so relaxed and casual. All of us that were swimming would chat to one another and the staff had plenty of encouraging words. My family also sat and watched me for well over two hours which was the best bit of support.
In my session most people did shorter distances so at points I had the pool to myself, which was so much fun. I went at my own pace and got to enjoy being the only one in a massive pool.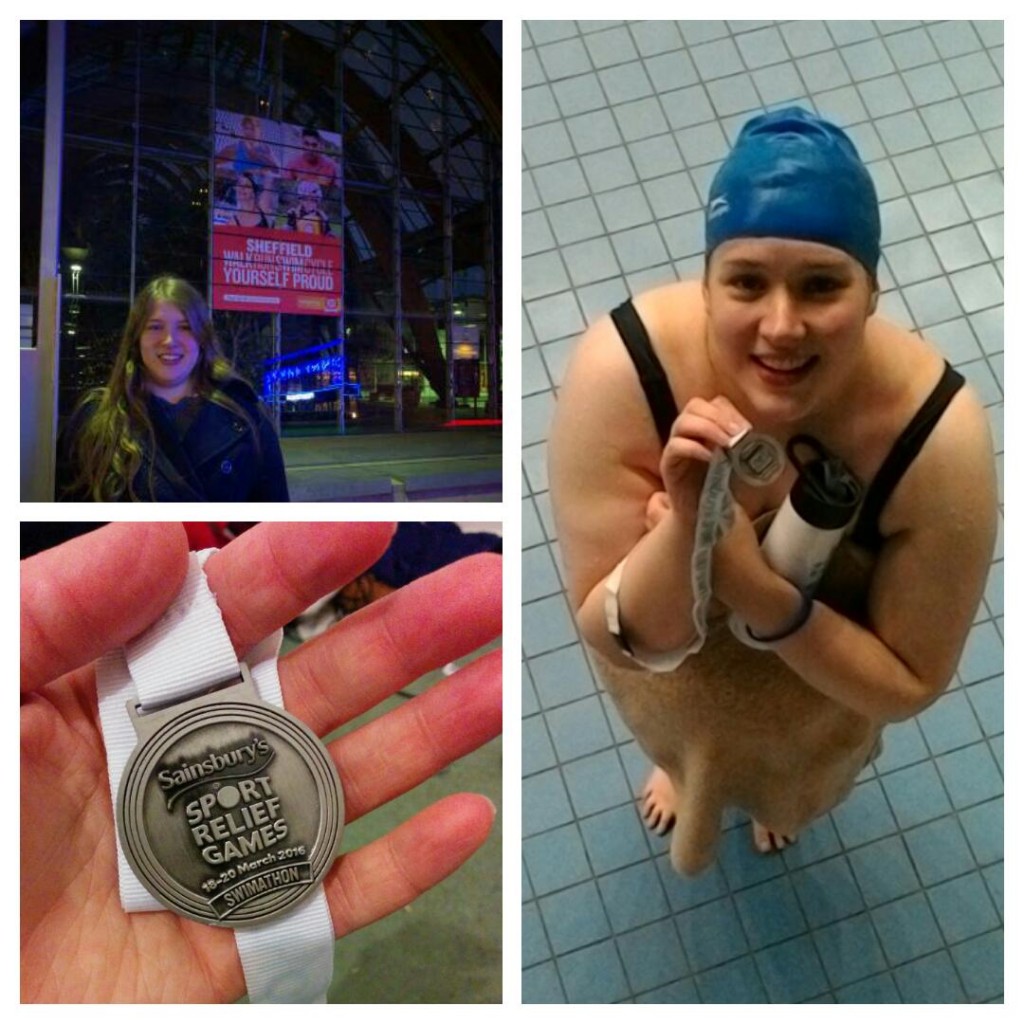 When I first came up with the idea I thought I'd swim most weeks in preparation and have a strict regime, gradually improving until the big day. In reality I commute most days and work shift patterns which gym opening hours don't tend to take into account. Also sometimes I wanted to sit on the sofa and watch TV rather than head to the pool.
So to be honest I didn't do a full 5k in the month up to my swim. Thankfully after doing the first 40 out of 200 lengths I knew I was going to do it. It's strange to explain but it felt quite calming rather than daunting.
There's a few standout moments (apart from finishing – of course) which include getting to 100 lengths I went back to counting from one to try and pretend I'd just started swimming. Also there was music playing at the pool and I very noticeably sped up when David Bowie's Heroes came on.
I'm very pleased that my friends and family supported me in all sorts of ways. Between us we've raised around £300 for charity. I mean I'm no Eddie Izzard with his 27 marathons in 27 days but I'm quite proud of myself.