The first time I stumbled across The Little Espresso Company it was completely by accident. It really is little, it looks just like a doorway in a crowded street. A bit of research later I found out that they were once trying to be officially recognised as the smallest coffee shop by the Guinness World Records. Yet it took me about a year to organise getting The Little Espresso Company onto Food for Thought.
Luckily it was well timed as Adam Lowiss, the owner of The Little Espresso Company, is about to start a delivery service alongside the shop. Adam says the soon to be launched service is "like bringing an entire coffee shop to your desk at work".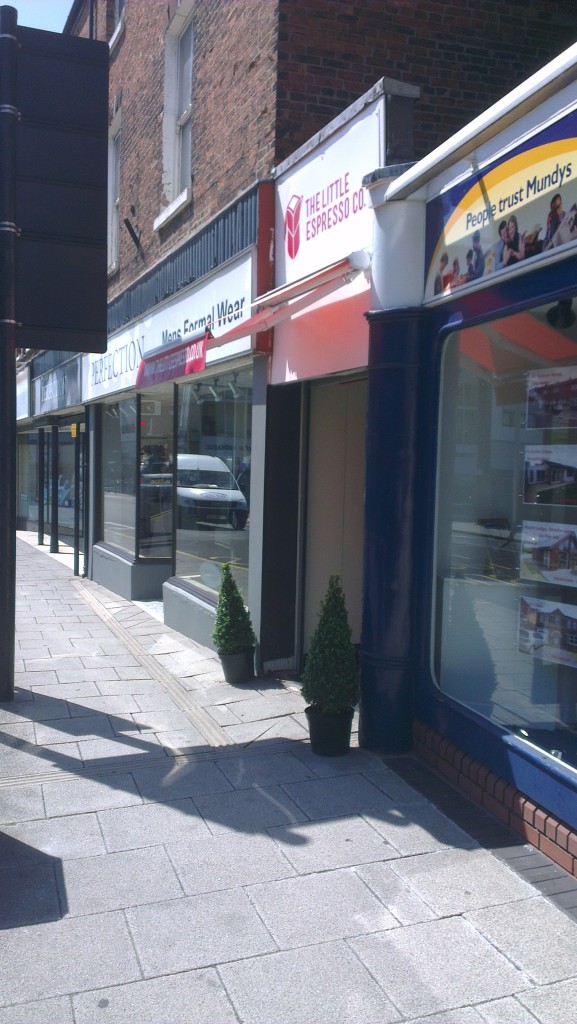 Although the first impression you get of The Little Espresso Company is just about how tiny the space is. Originally being a small coffee shop was a bit of a 'gimmick' says Adam but the size makes sense very quickly. It's cheap to run, and mostly serves takeaway drinks to people on a quick break from work. These people have no need to hang around, sit and read a paper.
Adam also knows a lot about coffee. Not being a huge coffee lover myself, he already knew what to recommend to someone like me and this impromptu test worked a treat. He also uses local products, suppliers and high quality items like Suki Tea and Chocolate Abyss.
Listen to this week's Food for Thought here, which includes the interview with Adam and a chat with the Children's Food Trust about encouraging children to have a healthy diet.
Audio clip: Adobe Flash Player (version 9 or above) is required to play this audio clip. Download the latest version here. You also need to have JavaScript enabled in your browser.