This month my books have mostly been trapped inside boxes as we moved to Sheffield. This means I had to rely upon my Kindle instead. It's really handy to have a collection of books available at the tap of a finger so even when I finished one book I still had plenty more available to me.
Most of my time was taken up by moving so I took it as a chance to enjoy reading some short stories. I started reading some Blandings tales, after I had initially read about the PG Wodehouse characters at the start of the year. I first discovered Blandings thanks to the BBC television series and the book I have is of the small screen adaptations they have made. The stories are daft, short and sweet and enjoyable reads.
I also started to read Catch 22 and 12 Years a Slave but reading them has rolled across into April now. They are both very important books though and I'm looking forward to reading them properly.
I also found time to finish a book that I started to read several months ago — David Mitchell's Back Story. This is the comedian's memoirs starting from when he was a small child growing up in Oxford to his present day life in London.
David Mitchell's Back Story
I bought this cheap from Amazon thinking I like David Mitchell and I'm a fan of his Observer column so this should be a good read. I was wrong. He starts at the beginning of his life and a good half of the book is about his childhood which, bar going to private school, is largely the same as anyone else's childhood.
It starts to get interesting when he goes to Cambridge and meets up with people he started working with, such as Robert Webb and Olivia Colman. But I feel the book actually became interesting because it wasn't about him. The chapter about him falling in love with Victoria Coren and pining for her for three years is actually very sweet, and makes you grateful they did get married eventually. So there are some nice little anecdotes in there but you have to go looking for them.
The book is written in an odd style, which I think largely put me off. Each chapter coincides with a walk round London where you get to hear Mitchell's opinions on pubs, beer and various other random topics. He's also very poncy about it. One line that particularly annoyed me was "But, when you don't really like it, cider is quite difficult to get down in any quantity. Its acrid sugariness precludes quaffing for all but the most alcohol-calloused tramp's throat." Yuck!
As he came to London relatively late in life and has only lived in a small part of the city it makes no sense that London takes up such a large part of the narrative of the book, until you get to the end. Mitchell arrives outside BBC Television Centre shortly before it was closed. This serves as a eulogy to television comedy as Mitchell knows and likes it, which sort of makes sense.
Perhaps it was wrong to expect a book from a comedian to be funny, but still the lack of laughs disappointed me. However, the book did remind me of the "I'm a Mac" adverts Mitchell and Webb did.
April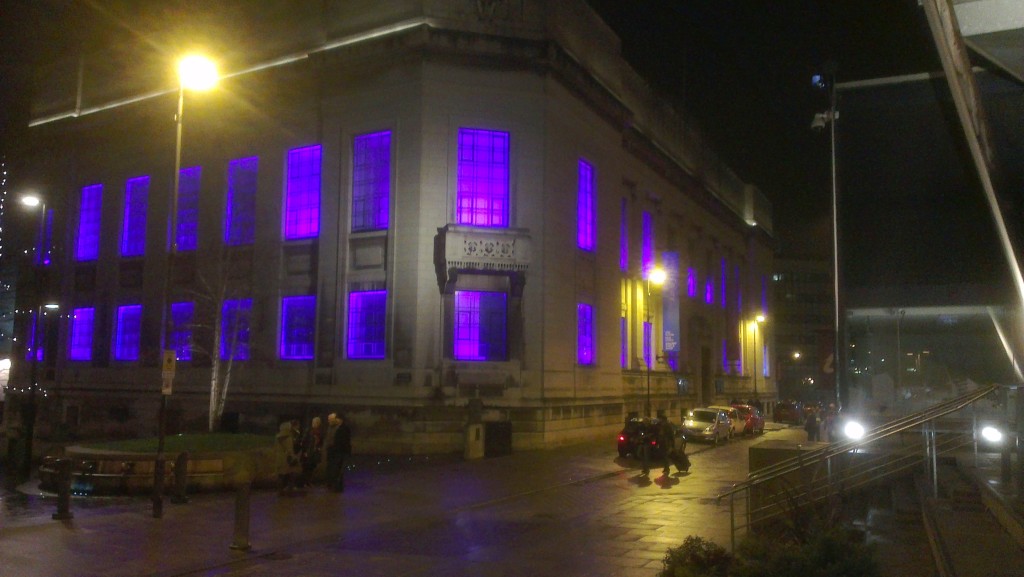 Before I had even properly moved to Sheffield I had joined Sheffield Central library. It's a beautiful building and I've already had a peek in. It has such a varied collection of books in comparison to other local libraries I've been a part of before. It has a really nice atmosphere too. Libraries have a reputation of being silent but when I popped in recently there was a CD player in the film and music section playing Pulp songs. I look forward to using the library properly.