There's been a bit of a delay in Food for Thought recently. To sound dramatic I had a really bad cold. When I have colds I am particularly pathetic and this time as well as sneezing every five seconds I lost my voice. This doesn't help when presenting a radio show. This week I bravely struggled on. I still sound a bit odd but hopefully it isn't too distracting.
On this week's show it is a celebration of the Electric Bar and Restaurant. They have been open a year so held a lavish party at their Brayford based restaurant. Also on this week's programme I find out more about brunch. The Stokes cafe at The Collection have started to serve the mid-morning meal on Sundays and I wanted to find out how it is different.
You can listen to this week's show via the player below:
Audio clip: Adobe Flash Player (version 9 or above) is required to play this audio clip. Download the latest version here. You also need to have JavaScript enabled in your browser.
Electric Bar's birthday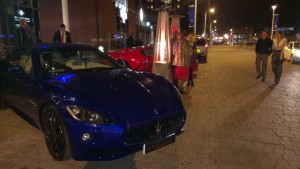 It seems hard to believe that the Electric Bar, with its awe inspiring elevator and beautiful views of the Brayford, is only a year old. The restaurant is on top of the Doubletree Hotel and has had quite an impact on the local area.
To find out how the food, the bar and the hotel have developed over the last year I chatted to the general manager, Philip Walker, and head chef, Phil Henson.
You can listen to the interviews below.
Audio clip: Adobe Flash Player (version 9 or above) is required to play this audio clip. Download the latest version here. You also need to have JavaScript enabled in your browser.
Their party saw flash cars on the waterfront and was a chance to showcase the Electric Bar's food and cocktails. Here are some pictures from the evening.
Brunch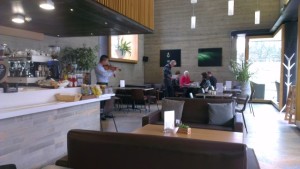 Most of us know what brunch is, but how many of you have had it done well? Stokes cafe at The Collection is now serving pancakes, waffles and crepes as a great Sunday roast alternative. Jean Sebastian Braen, the general manager of the High Bridge and The Collection cafes, knows more about brunch than others. He is originally from Canada and has helped to create this menu. He hopes to introduce the idea of brunch to Lincoln.
Listen to the interview with Jean Sebastian here:
Audio clip: Adobe Flash Player (version 9 or above) is required to play this audio clip. Download the latest version here. You also need to have JavaScript enabled in your browser.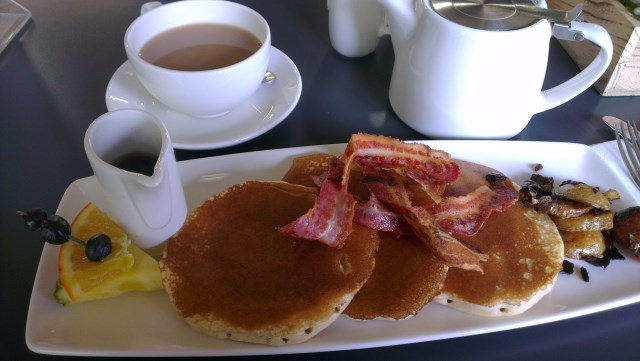 ---
If you have enjoyed this blog post then why don't you try listening to Food for Thought live on Siren FM? It goes out on Wednesdays at 2pm and you can listen online.