On Food for Thought I like to feature a variety of food businesses, this means chatting to not just the people who run cafes and restaurants but also people who run their cookery businesses straight from their kitchen. That's certainly the case for Baked by Eileen who makes homemade cakes using local and seasonal produce.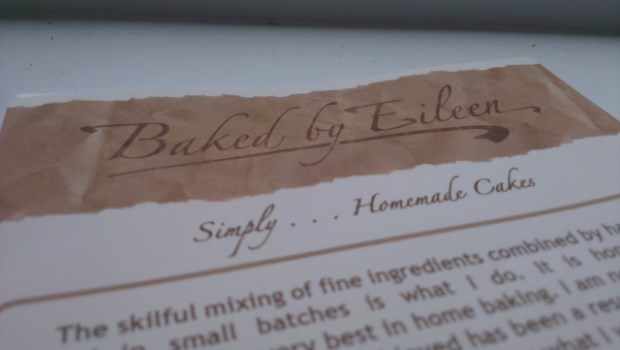 Eileen makes her cakes for the local farmers market in Lincoln and supplies some of the independent cafes around the city. It's only become a recent venture for Eileen and she's surprised that her business is so popular after it just started off "as a germ of an idea".
Also on this week's show I chat to Eddy Gadd from the Lincolnshire Beekeepers Association about looking after bees.
I've not been enjoying the bees inviting themselves into my house via open windows during the recent sunny weather, however, it might have got you thinking about looking after bees properly. In that case Eddy has plenty of advice for people starting to look after bees as well as explains the benefits of looking after bees.
Listen to the latest episode online here:
Audio clip: Adobe Flash Player (version 9 or above) is required to play this audio clip. Download the latest version here. You also need to have JavaScript enabled in your browser.
Next time on Food for Thought I talk to the new owners of the Angel Coffee House in Lincoln and chat to Ben and Alex behind the food review website Snap it. Taste it. Blog it. You can listen to the show on Siren FM on Wednesdays at 2pm.