The Angel Coffee House is one of the prettiest cafes I've visited as part of Food for Thought. The cafe used to be the vestry hall for the nearby St Swithins Church and is a very peaceful space for the centre of Lincoln.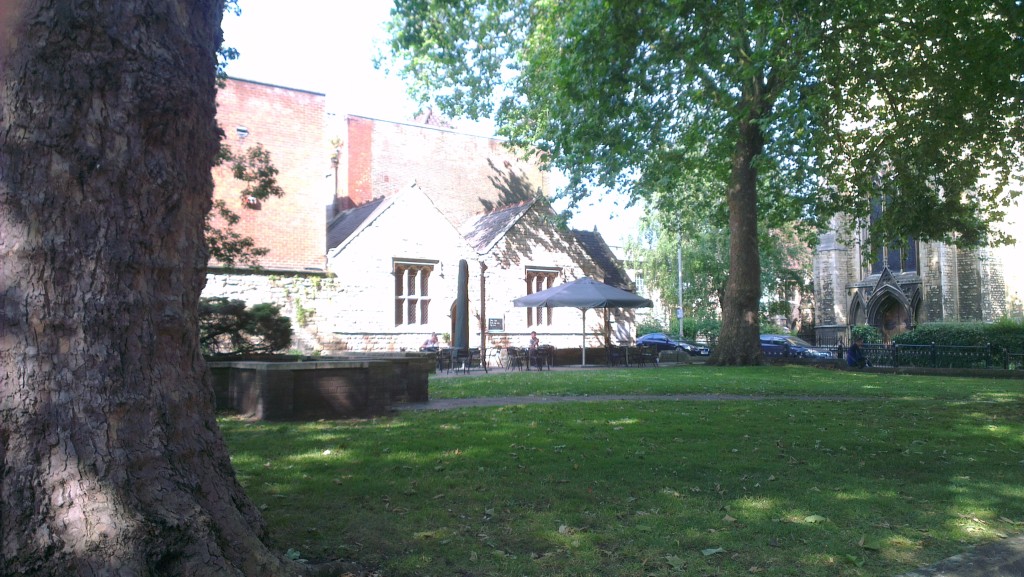 CJ is the new owner of the Angel and it's a place very close to her heart. In my interview with CJ she explains that she used to work at the Angel as a waitress with the previous owner so knows what the customers like and expect. At the same time she has ideas to put her own personality into the place too.
Also on this week's show I chat to Ben and Alex from Snap it. Taste it. Blog it. They blog about and review food, but there's a difference with their blog. They're a couple in a long-distance relationship, Ben lives in Boston, Lincolnshire and Alex lives in New York.
Reading Snap it. Taste it. Blog it. is a fascinating look at the difference in food and food culture between the UK and US but also a glimpse into Ben and Alex's relationship. To find out more I invited Ben to the Siren FM studios and we called Alex in New York so I could chat to both of them about the blog.
Listen to this week's podcast here:
Audio clip: Adobe Flash Player (version 9 or above) is required to play this audio clip. Download the latest version here. You also need to have JavaScript enabled in your browser.
You can listen to the show live on Siren FM every Wednesday at 2pm and repeated on Saturday at 3pm.
I've also been working on a Pinterest board for Food for Thought to group together all my photos of Lincoln's cafes and great food.