If you've never listened to Food for Thought before then this 'best of' episode is a great place to start. I like to interview the people running Lincoln's cafes and restaurants so I get to learn about the amazing food that you can find in Lincolnshire as well as hear people's interesting stories.
This week's show is snippets of interviews from the past few weeks, including the Angel Coffee House, Baked by Eileen and The Little Espresso Company.
Listen to this week's show here:
Audio clip: Adobe Flash Player (version 9 or above) is required to play this audio clip. Download the latest version here. You also need to have JavaScript enabled in your browser.
The places featured on this best of are:
Little Espresso Company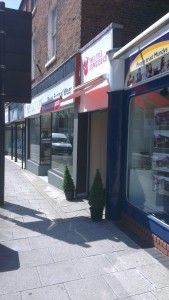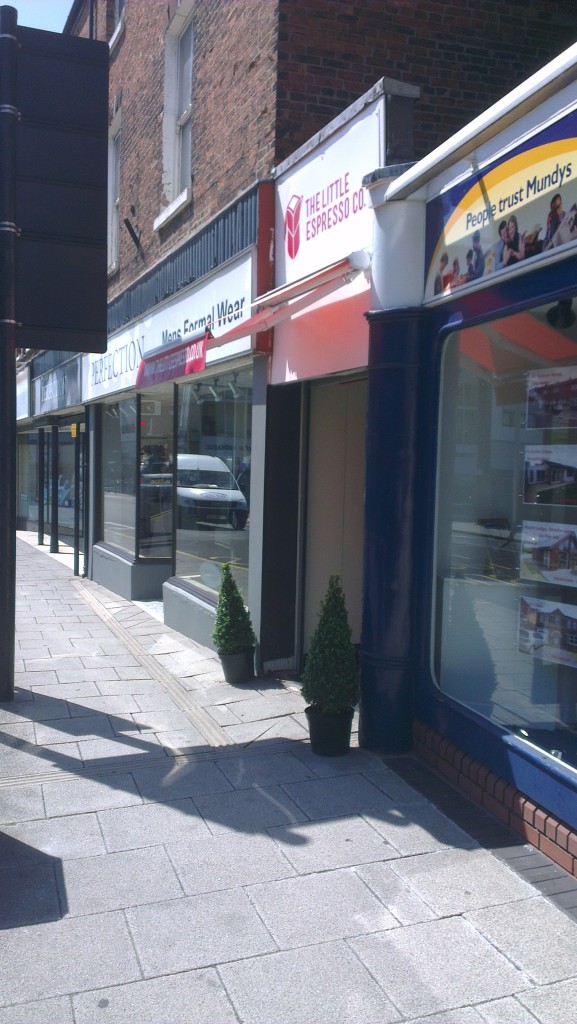 The Little Espresso Company is the smallest coffee shop in Lincoln, and possibly in the country. Remember though, good things come in small packages. Adam Lowiss, who owns and runs the Little Espresso Company, opened the shop because he wanted to have his own space to share great tasting coffee with others.
He's also just started a coffee delivery service. During the day if you're unable to escape the office for lunch he will bring the Little Espresso Company to your desk at work. And you get to order online. Find out more about the new delivery service here.
Angel Coffee House
We've had the smallest and now to the prettiest, the Angel Coffee House. It's an independent cafe based in the old vestry hall for St Swithins Church.
The new owner CJ used to work at the Angel with the previous owner so she knows what the customers want. At the same time she has a few plans of how to put her personality into the place as well.
You can listen to the full original interview here.
Revival Lincolnshire
Revival Lincolnshire is a community cafe, run by the local community, for the local community. Revival is a pop-up store on Sincil Street and offers workshops, a health and wellbeing centre and a craft cafe.
I met up with Angela Porter, who leads the Revival Lincolnshire project, to talk about the importance of supporting Lincolnshire and the people who live in the county.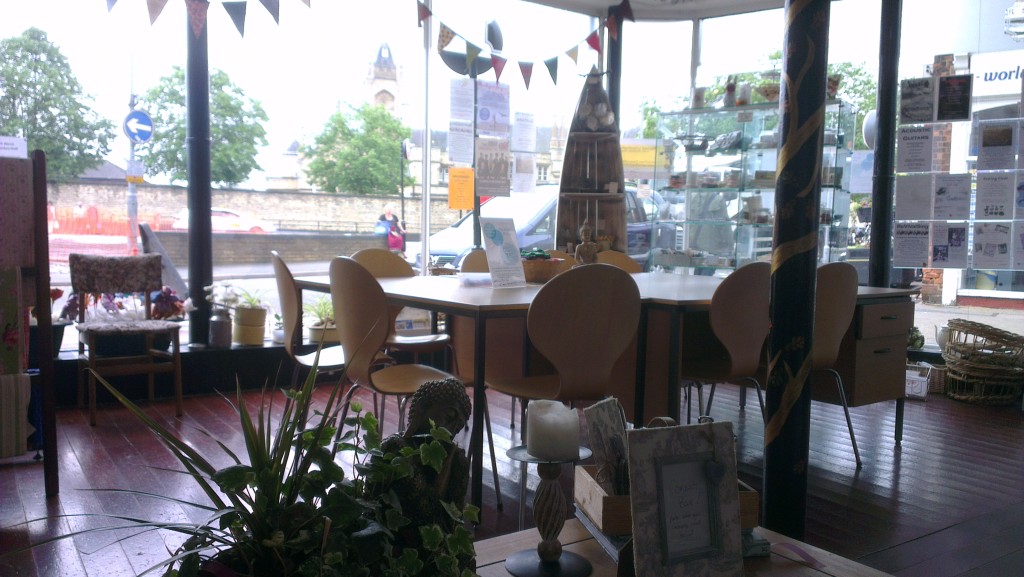 Baked by Eileen
Eileen Robertson makes all her cakes in her kitchen at home using local and seasonal produce. Eileen mostly sells her cakes at the Castle Sqaure Market in Lincoln, but some of her cakes are also stocked in cafes around the city too.
Baked by Eileen is a relatively new venture for Eileen. She's surprised by how successful her business is when it started as a simple idea a couple of years ago. Find out more about Baked by Eileen here.
Next time
On next week's show I find out more about how we can stop wasting our food and and I'll be explaining what is cultured beef.